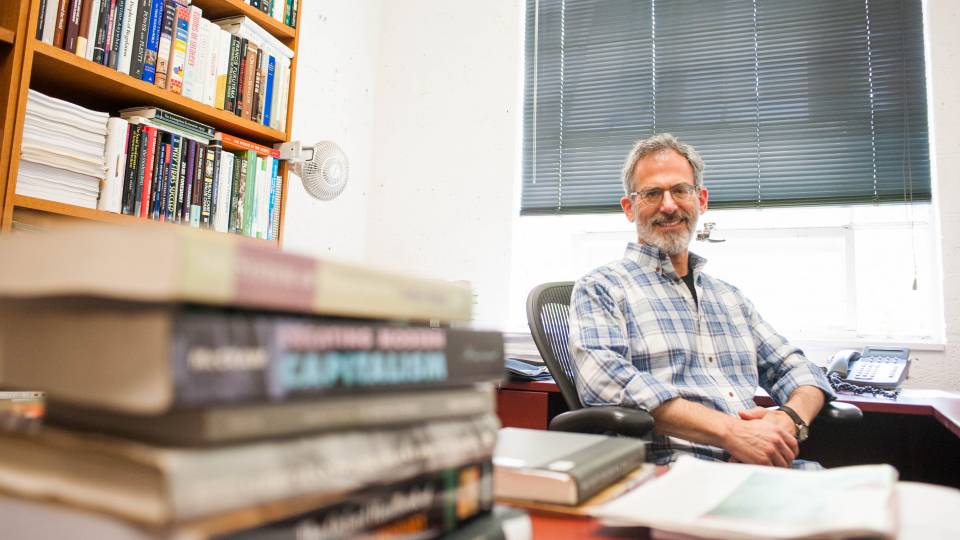 You're dealing with some of the smartest people in the world. How can that not be fun?
Name

Lawrence Aronhime

Title

Senior lecturer

Department

Center for Leadership Education

Divisions

Whiting School of Engineering
I've been here, in one capacity or another, almost 20 years. There's really a culture and a heritage here. And at the same time, this is a place that encourages innovation and experimentation and wants you to go try things, anything that will make the student experience better. It's that neat combination of continuity and innovation that makes this a very exciting place to work.
An alumnus with both bachelor's and a master's from JHU who has been teaching here since 1992